You will find anonymous data shared by the sector, which gives comparative indicators (benchmarking), as well as qualification and certification data regarding our services: Hotel group and tourist destinations audit indicators, consultancy and training. You can then share this data with your direct clients and tour operators, promoting transparency and confidence.
Become part of a community which understands, demonstrates and recognises its commitment to Health, Safety and sustainability. The benefits are clear: Rational decision-making with evidence and data, contribution to the success of organisations' objectives.
Participants contribute to the raising of our industry's standards in the areas of Health, Safety, Nutrition and Sustainability, and thus encourage the sector's growth. According to the European Commission, these issues are already the #1 priority of the end client and the transparency and confidence transmitted lead to more productive relationships between operators and hotel chains.
For this purpose, Business Intelligence techniques and technological tools have been used(*).
In short, our Data Sharing Portal allows you to:
Observe

:

what is going on.

Understand

:

why it is happening.

Predict

:

what will happen.

Concur

:

what the team should do.

Decide

:

the way forward.
(*) Business Intelligence is the ability to transform data into information, and information into knowledge, to optimise the business decision-making process.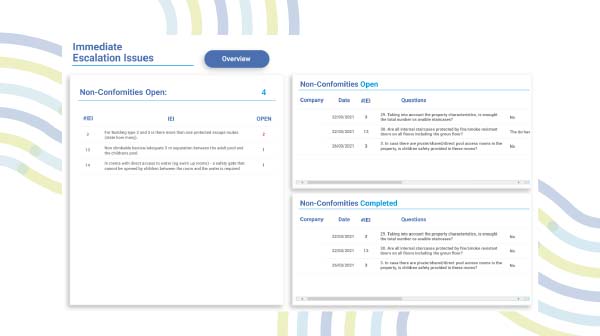 ---